Wand STA Computerized Anesthesia Instrument unit 110v ( ( Mfg # STA-5220-110)
Hover on image to enlarge
Please sign in so that we can notify you about a reply
Sellers of this product
Description
Check complete information of these products on this link 
https://usdentaldepot.com/lp/thewand/#

ABOUT
The state of the art digital platform for local anesthesia, The Wand Computer Assisted Anesthesia System builds practices by greatly improving patient satisfaction, driving increased loyalty and referrals, and differentiating the dental practice.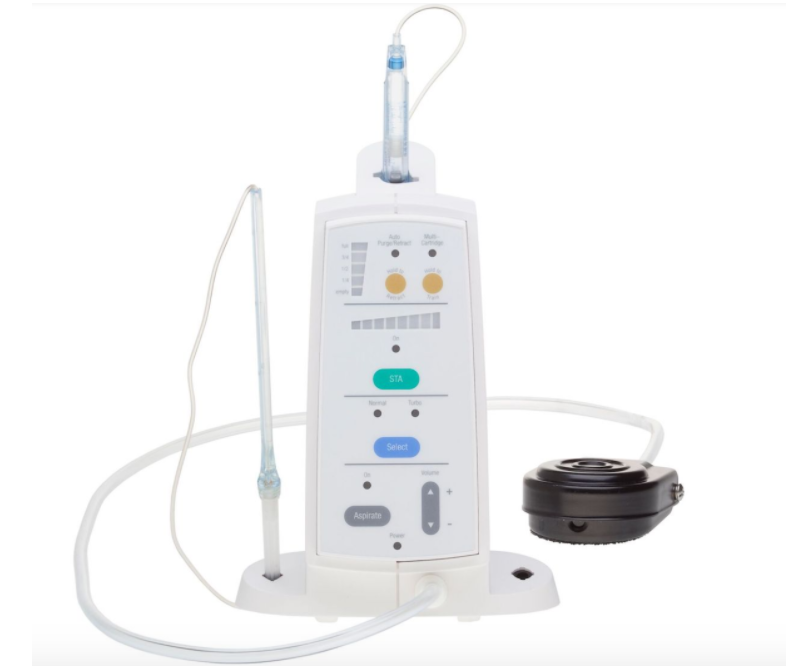 Patient Satisfaction
Patients are more satisfied, more loyal, and will refer friends and family based on their experience.
A new marketing opportunity
Differentiates the dental practice & supports an innovative, high-tech image
Less stress & more options
Easier on the dentist – both mentally & physically.
More options and more flexibility.
Increased productivity
Rapid onset means you can start treatment immediately.
A 'comfort fee' can drive revenue.
More comfort & less anxiety
Significantly more comfortable than the syringe.
Greatly reduces anxiety.
Can eliminate collateral numbness.
More efficient use of their time
STA enables bi-lateral mandibular Treatment in one visit.
AMSA & P-ASA allow smile-line assessment at time of treatment.
Can go straight back to work without a numb face.
Greater satisfaction
Patients are more satisfied with and prefer The Wand vs. the syringe.
More confident that their dental practice has the latest technology.
COMPUTER-REGULATED FLOW RATES
Patented technology.
Controls flow rate and pressure of the anesthesia during the injection.
3 speeds – tailored flow rate for each injection type.
ControlFlo
RapidFlo
TurboFlo

DYNAMIC PRESSURE SENSING – DPS®

Patented technology.
Enables successful, virtually painless single tooth anesthesia with no collateral numbness.
Monitors exit pressure to ensure optimal needle position is maintained.
Visual & audible feedback allows accurate identification of the (PDL) 



---

---
Features